THE ULTIMATE UK TOURING EXPERIENCE
If you're looking to make this season one to remember, look no further. With up to 350 Netball and Rugby League teams joining us on tour, the Rhinos Challenge is the is the biggest festival of its kind in the UK – there's nowhere better to take your team on an unforgettable end of season tour.
Going on tour provides a rare and exciting opportunity for your players, coaches and supporters to build team spirit and morale. Our goal at the Rhinos Challenge is simple – to provide a positive, exciting touring experience for everyone involved, one that the children will remember with their families and friends for years to come.
The Rhinos Challenge is a professionally organised festival that brings teams from all over the UK together for a fantastic touring experience. Every aspect of the game, its safety and ethos will be upheld to the highest standards and the tournament is organised in accordance with the regulations of England Netball & the RFL.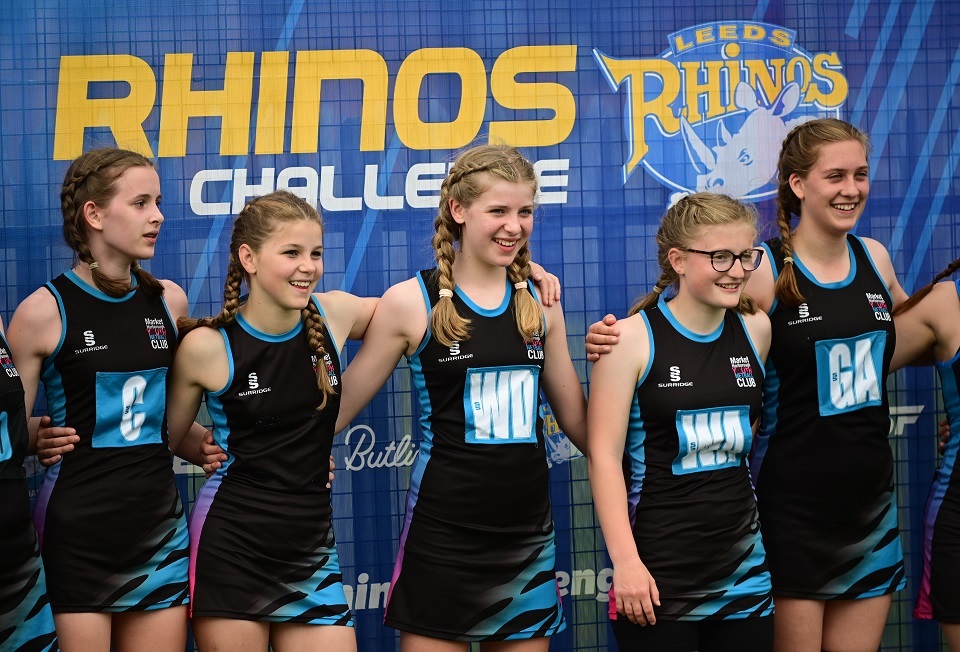 STAGED AT BUTLIN'S SKEGNESS
The Rhinos Challenge is staged exclusively at Butlin's Skegness, Lincolnshire. With quality accommodation, superb facilities and great evening entertainment, whatever the results at the festival, your team are sure to have a fantastic time away on tour together.
Rugby League – Click here to view festival info
Netball – Click here to view festival info

SPECTACULAR CELEBRITY PRESENTATIONS
Our spectacular celebrity presentations are the perfect way to close the festival in style. To celebrate the achievements of all the children, every team will be invited onto the main stage at our presentation, where each child will receive a high quality Rhinos Challenge medal for our special guests.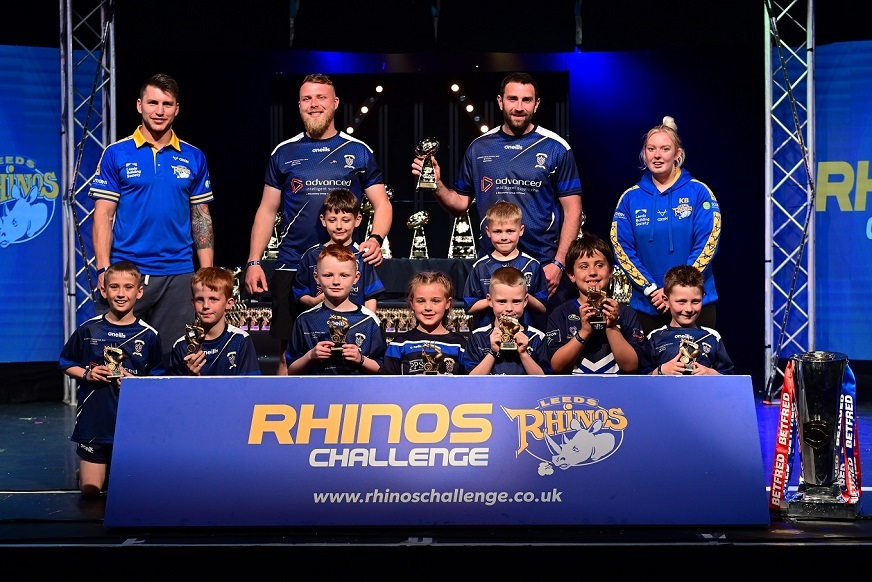 FINANCIAL PROTECTION
ESF Events Ltd are members of The Association of Bonded Travel Organisers Trust Limited (ABTOT), to provide financial protection under The Package Travel and Linked Travel Arrangements Regulations 2018. Click here for further details.

CHILD PROTECTION
All staff employed by ESF Events Ltd, Leeds Rhinos and Butlin's are DBS checked

FIRST AID / HEALTH & SAFETY
The safety and wellbeing of your party is our number one priority. Professional First Aid cover is provided at all Rhinos Challenge festival venues. Butlin's resorts are fully licenced venues that meet the Health & Safety standards required by law.